"Uplifted Sip" Reusable Bamboo Straws (7.8", 50-Pack)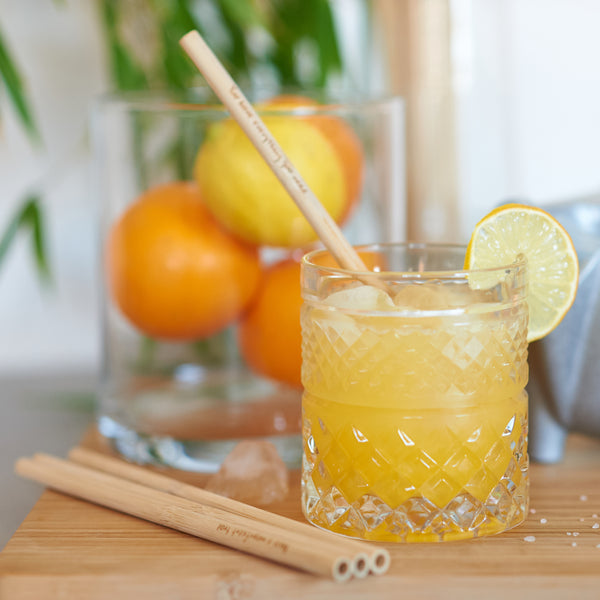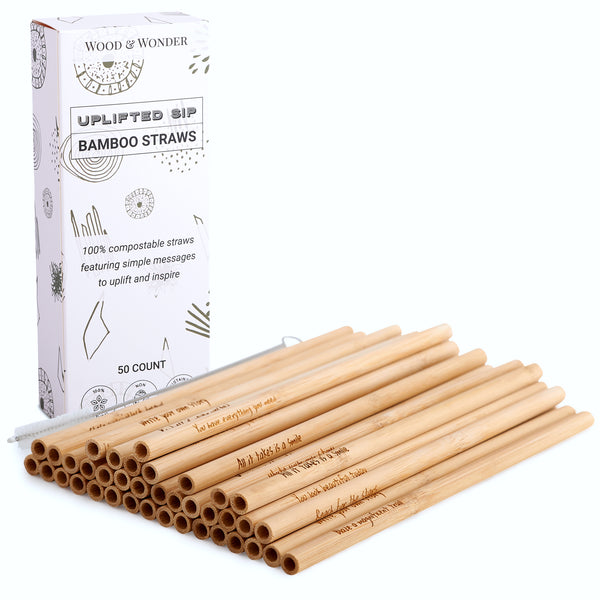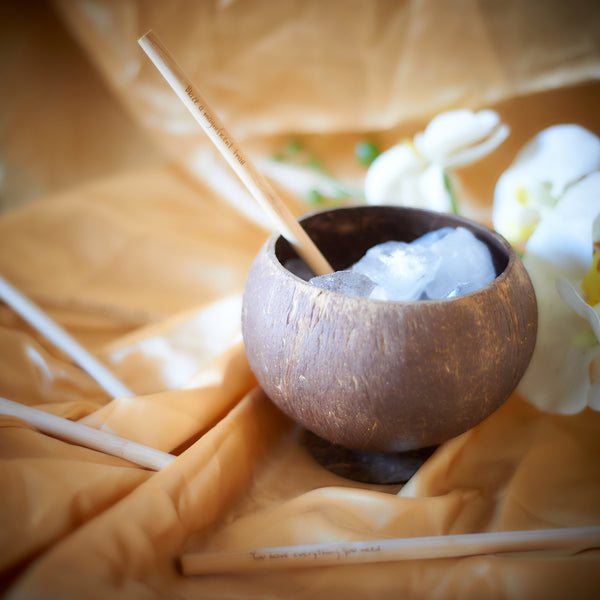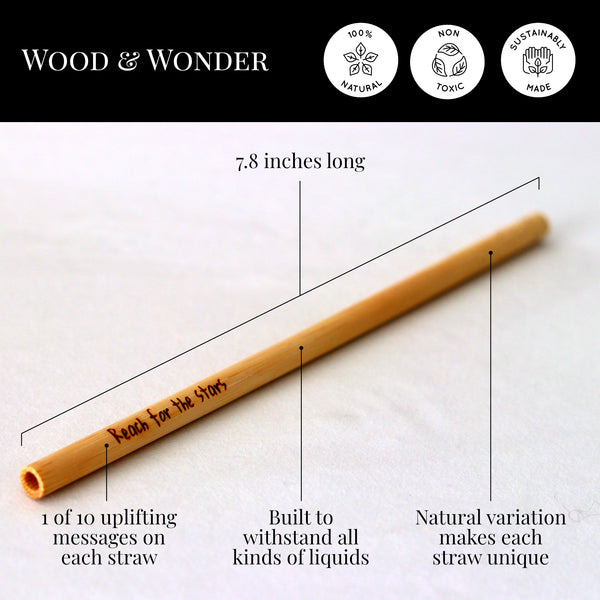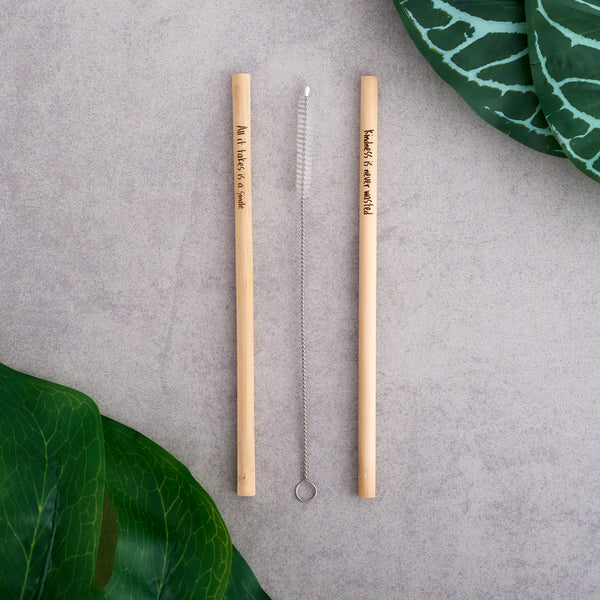 Start sipping in style with the "Uplifted Sip" Reusable Bamboo Straws from Wood & Wonder!
These beautiful, sustainable straws are made from 100% natural bamboo, making them a great alternative to single-use plastic straws, silly straws, and silicone straws.
Each features one of ten uplifting sayings written on the side such as "Believe in yourself", "You are unstoppable", and "Reach for the stars", which make these a great way to inspire positivity at home.
These bamboo straws are not only good for the planet, but they're practical and durable too. They're easy to clean and can be used over and over again, making them a cost-effective option for everyday use. Whether you're sipping on a refreshing drink or enjoying a smoothie, these straws are sure to elevate your drinking experience.
At Wood & Wonder, we believe in making products that are not only good for the environment but also for our customers. That's why we've included a cleaning brush with every "Uplifted Sip" bamboo straw set, so you can keep your straws in pristine condition. Join us in our mission to reduce plastic waste and make a positive impact on the environment.
Here are a few more things to love about our "Uplifted Sip" disposable bamboo straws:
Durable and sturdy, built to withstand any type of liquid

Dishwasher-safe, can be reused 15-20 times

Compostable and easy on the environment

Rustic wood finish adds a great conversation piece to any table

Each pack contains 50 pieces

 
Be sure to check out our other products, including wood plates and forks featuring sayings like "Happily EverAfter", "Mr. and Mrs.", "Celebrate" and "Happy Birthday".